MIBR
Counter-Strike: Global Offensive

ROCKET LEAGUE
RLCS WORLD CHAMPIONSHIP

OVERWATCH
Reinforce talks Overwatch, future plans
The former pro and Overwatch League analyst shows off some tank play and discusses what's next for him in the game.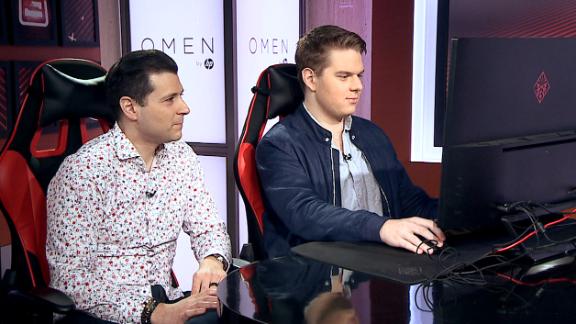 OVERWATCH
Reinforce shows Arda the ropes
What do you do when you have a former Overwatch pro in-studio? Get some tips, of course. Watch Arda Ocal learn how to tank from Jonathan "Reinforce" Larsson.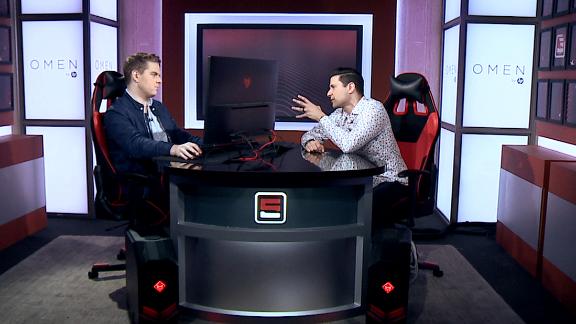 Reinforce recaps Overwatch World Cup
From Team U.K.'s upset victory in the quarterfinals to South Korea's third straight title, Arda Ocal and Jonathan "Reinforce" Larsson break down the action.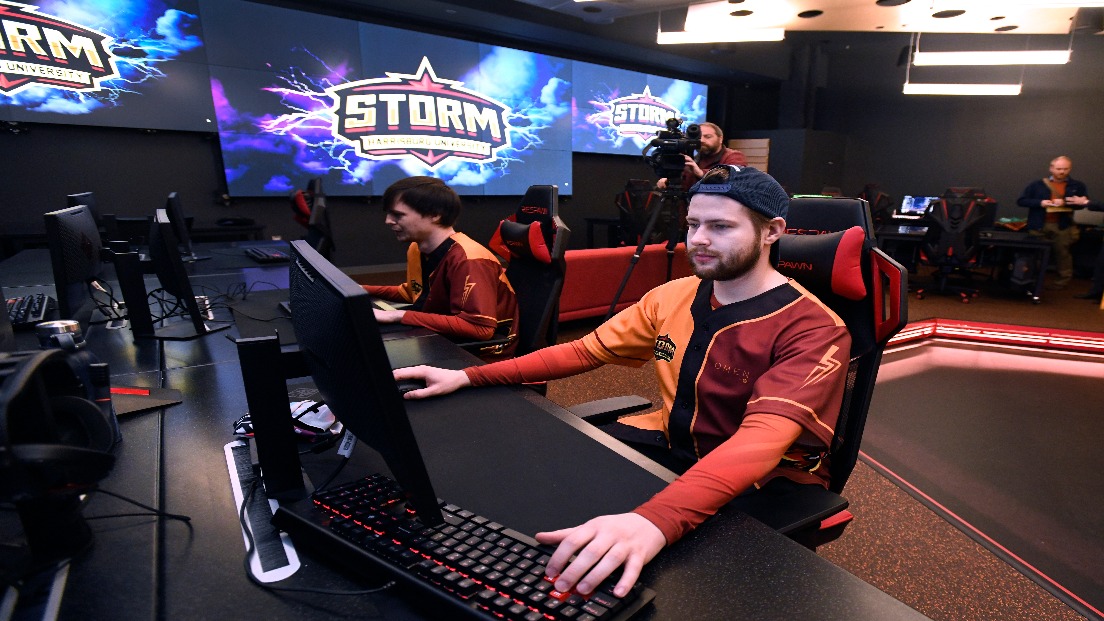 Harrisburg University opened its new practice facility for its varsity esports program today with a ribbon-cutting ceremony in Harrisburg, Pennsylvania. The Storm's practice center will include 30 gaming computers and host the team's scrimmages going forward. The university said in a statement it also plans to bring high school teams in for tours of the space and "hopes to offer video game and esports camps for rising and hopeful esports stars" in the future. In all, Harrisburg now has 174,000 square feet of space dedicated to its esports teams, according to the university. "This is truly a campus and community effort," Harrisburg president Eric Darr said in a statement. "We believe that Harrisburg will be the esports hub in the Northeast; we're already seeing the local and larger esports community embracing it."
Overwatch League Season 1
ESPN

Overwatch League information, teams, rosters, schedule, recaps and more.
LEAGUE OF LEGENDS SEASON 8
Provided by Riot Games

Recaps for NA and EU LCS, LPL and LCK. Power Rankings. Standings. Features. It's all on our League of Legends hub page.
Provided by Riot Games

Check out when the biggest events in esports are happening.
Provided by Valve

Recaps, features and videos on Dota 2 majors, The International and more.
Illustration by Richard Roberts

How a teenage gamer in the hottest new esport, Overwatch, became a reluctant icon for South Korea's feminist movement.

Helena Kristiansson/Dreamhack

His grueling practice regimen has become an act of physical self-destruction. The best doctors in South Korea have urged him to quit. For Jaedong, the pain is worth even a single glimpse of his former glory days.

Provided by kenzi/FOMOS

Runner prepared to call it quits. But his wife stopped him. "The kids deserve one last shot," she said. So they persevered, and against all odds, sponsorships poured in. Fans started donating necessities. It was as if the world had RunAway's back.
While League of Legends might have a higher profile, Dota 2 boasts a gigantic purse and a different strategy. The bar for entry is high, but with a little help, Dota 2 can be enjoyable.

League of Legends is the king of the esports hill. What is it about this free-to-play MOBA that has the world clicking like mad? Here's your guide to LoL and what to expect in 2016.
Richard Roberts

19-year-old Faker came out of nowhere to become the first true global star of gaming. But can the League of Legends prodigy carry a nation on his shoulders?

E:60 takes an unprecedented look inside the world of professional video game competitions through the journey of the Dota2 team known as the Evil Geniuses and their quest for a share of the $18.4 million tournament prize pool.
Customize ESPN