NCAA Men's Hockey
LSU wins back-to-back SEC Gymnastics Championships.
The LSU Tigers are crowned 2018 SEC Champions with a score of 197.400, followed by Alabama and Florida.
Gymnastics
LSU all smiles after second straight gymnastics title.
SEC Network's Laura Rutledge talks with Tiger head coach D-D Breaux and gymnasts Sarah Finnegan and Myia Hambrick about winning the 2018 SEC Gymnastics Championship.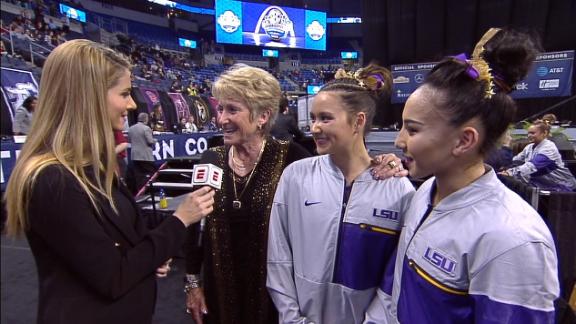 NCAA Men's Baseball
MSU tops Missouri 3-1 in 15-inning marathon.
The Bulldogs win their first SEC game of the season after scoring the game-winning runs in the top of the 15th inning.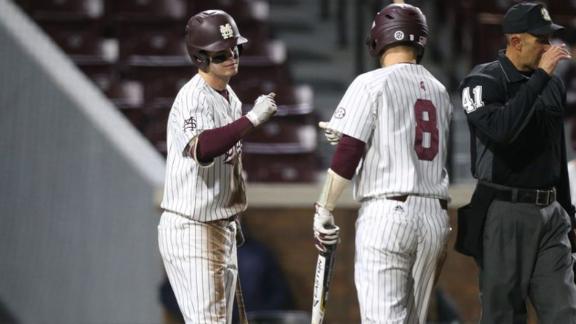 Barnhill, No. 6 Gators shut down No. 8 Aggies.
Pitcher Kelly Barnhill talks about throwing 12 strikeouts in a 6-1 victory against Texas A&M.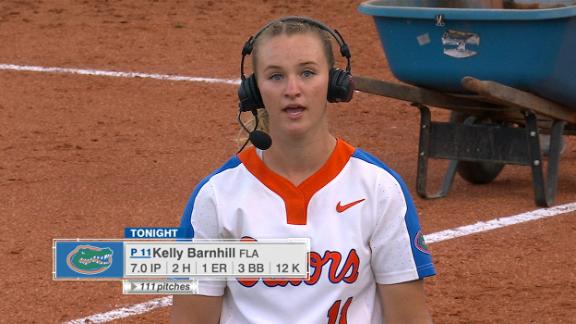 No. 11 LSU splits doubleheader.
The Tigers beat Baylor 5-3 but drop their first home game of the season in a 1-0 loss to North Dakota State.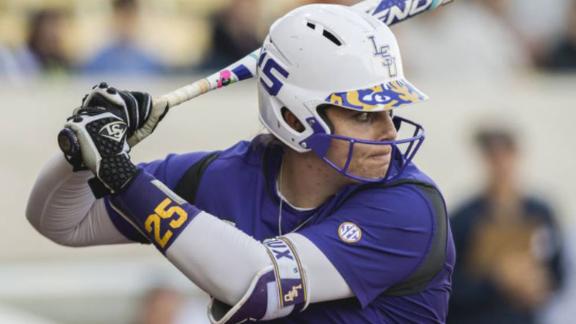 NCAA Men's Baseball
No. 5 Ole Miss slides past No. 12 Texas A&M 7-6.
The Rebels hit two homers in a win against the Aggies and improve to 22-3 overall.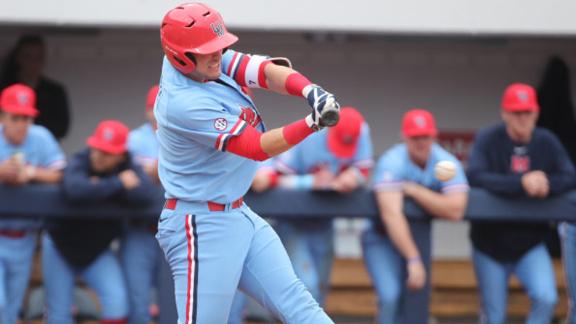 NCAA Men Baseball
UGA's Schunk feeling good with team's success.
Georgia sophomore Aaron Schunk discusses the Bulldogs winning 10 of their last 11 games and the success he has found this season.
Ole Miss bounces back with 10-3 win vs. No. 16 Bama.
The Rebels score 10 runs on 11 hits in a win against the Crimson Tide to even their weekend series.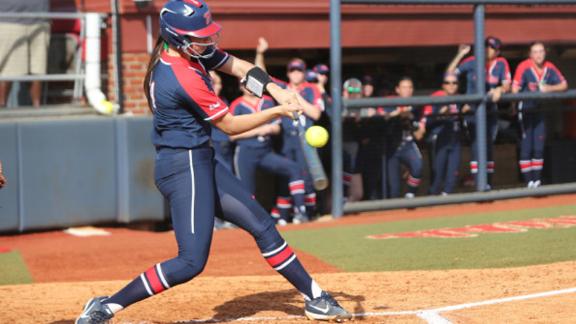 No. 15 Gamecocks win series vs. No. 2 Lady Vols.
South Carolina wins on a walk-off double to improve to 4-1 in conference play.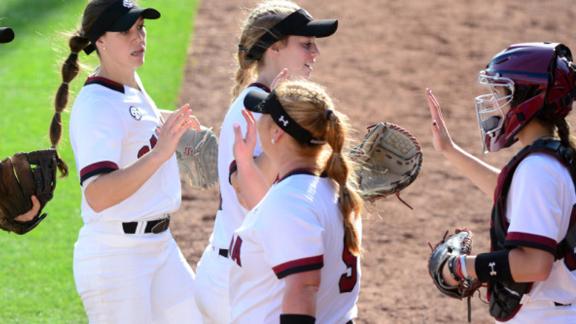 NCAA Men Baseball
Georgia takes down South Carolina 12-3.
The Bulldogs jump out to an early lead and add six runs in the eighth inning to secure a win vs. the Gamecocks.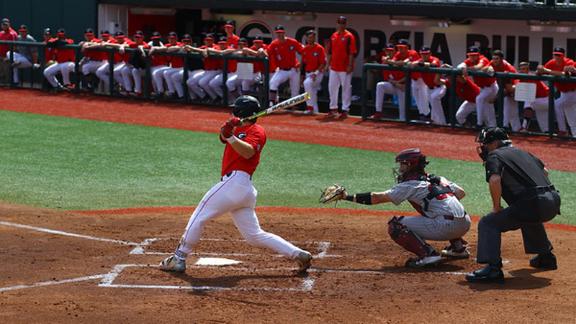 No. 21 MSU wins in walk-off fashion vs. No. 7 UGA.
Mississippi State strikes early with a pair of two-run home runs and holds off a late Georgia comeback to win 5-4 in Game 2.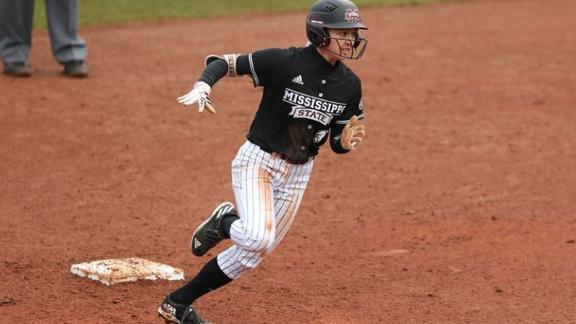 NCAA - Other
Cook: 'We worked as one today.'
Arkansas head coach Mark Cook and freshman Sophia Carter talk about their performance in Session I of the SEC Championship.
Missouri defeats Arkansas 3-0.
The Tigers' pitching staff shuts down the Razorbacks as Mizzou improves to 19-16 overall on the season.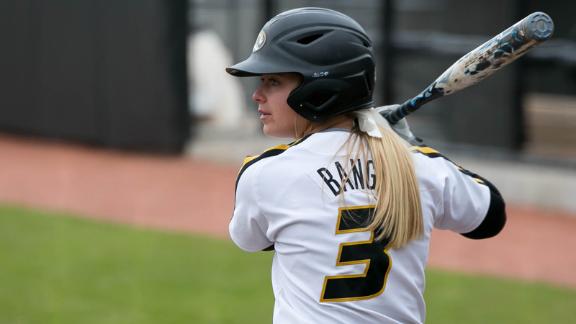 Syracuse lax gets revenge against Duke.
One day after his school lost in the NCAA basketball tournament to Duke, Syracuse's Jamie Trimboli finds the back of the net to break a tie with Duke late in the fourth quarter.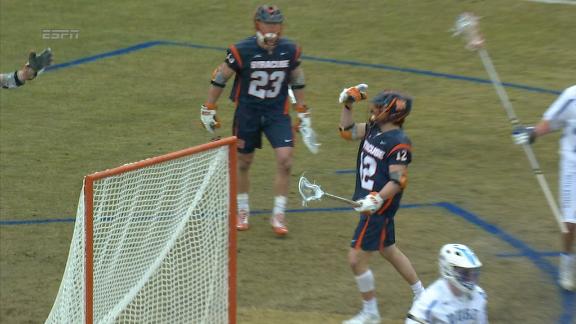 NCAA Men's Baseball
No. 7 Vanderbilt outlasts No. 20 LSU 4-2.
A pair of two-run homers gives the Commodores a victory over the Tigers and their fourth straight win in SEC play.
NCAA Men's Baseball
UGA opens series vs. South Carolina with 7-5 win.
The Bulldogs grab a Game 1 victory and improve to 16-6 on the season.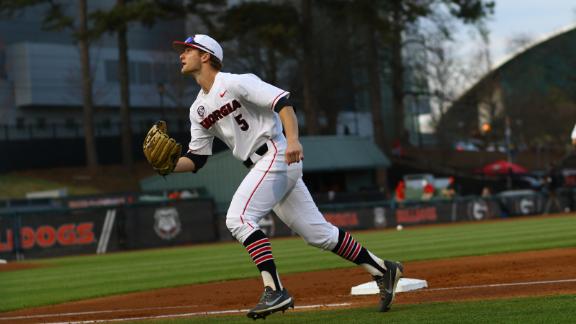 NCAA Men's Baseball
Missouri tops Mississippi State 4-1.
The Tigers get their second conference win of the season after beating the Bulldogs.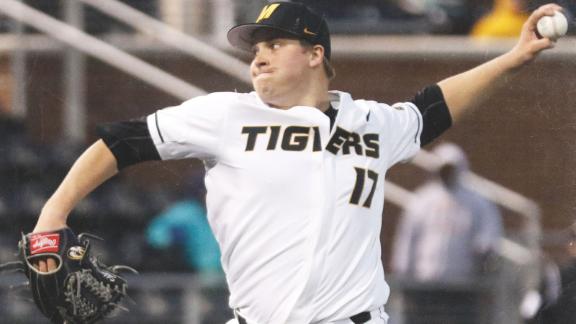 NCAA Men's Baseball
Tennessee survives vs. Alabama 5-4.
The Vols score on a walk in the bottom of the ninth inning to win a close game against the Tide.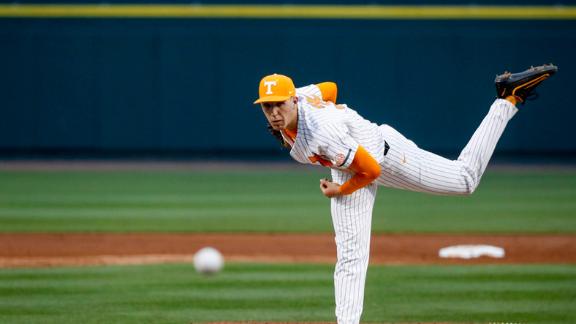 NCAA Men's Baseball
No. 12 Texas A&M edges No. 5 Ole Miss 7-6.
Aggie pitcher John Doxakis joins SEC Now to recap the team's win over the Rebels.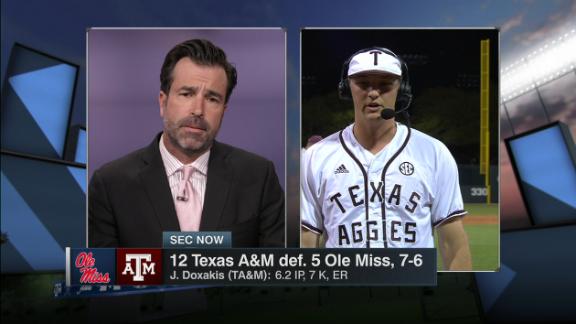 NCAA Men's Baseball
Wild pitch gives No. 11 UK win over No. 6 Auburn.
The Wildcats score three runs in the ninth inning to take Game 1 against the Tigers.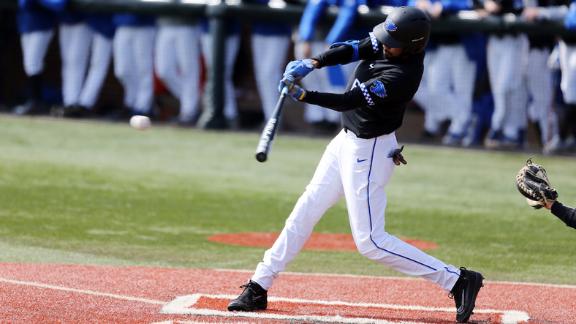 Dressel dominates, breaks records at NCAA championships.
Florida's Caeleb Dressel becomes the first man to break 18 seconds in the 50-yard free and 43 seconds in the 100-yard butterfly as the Gators sit in fifth place.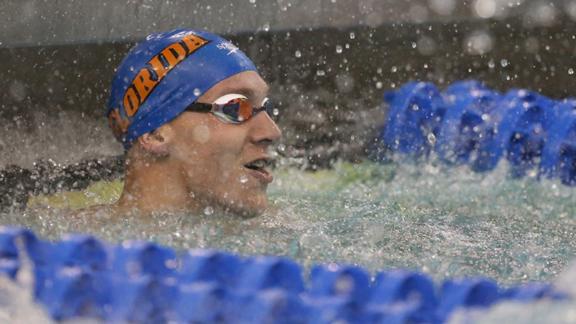 NCAA Men's Baseball
No. 4 Arkansas beats No. 2 Florida 6-3.
The Razorbacks hit on all cylinders and open up a series vs. the Gators with a victory.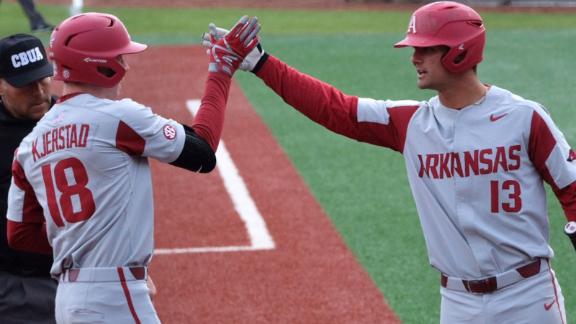 No. 7 Georgia rallies late to beat No. 21 MSU 4-2.
The Bulldogs hit two homers in the seventh inning to escape with a victory and improve to 28-2 overall.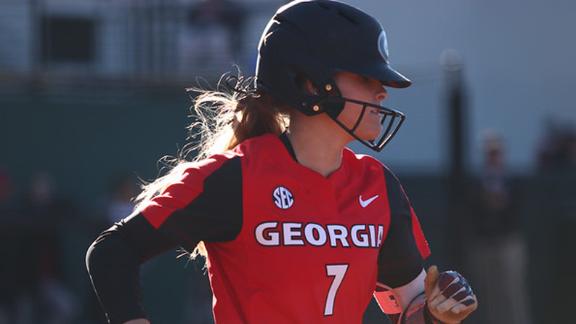 Streeter Lecka/Getty Images

Check out which teams won every men's and women's fall championship and where they stand in the current Capital One Cup standings.
Customize ESPN