Kentucky falls to Oregon 6-1
The Wildcats drop Game 2 vs. the Ducks, setting up a rubber match with a trip to the Women's College World Series on the line.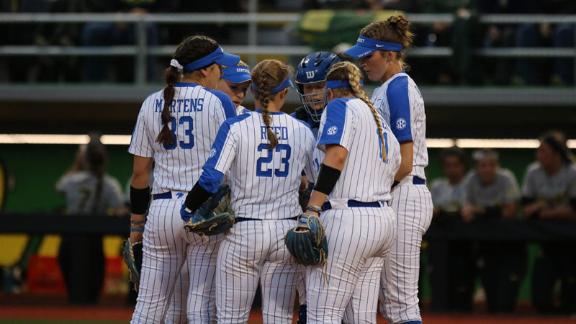 Crimson Tide drop Game 1 in extra innings 3-2
Alabama jumps out to an early 2-0 lead but fails to hold off a late-game comeback by Washington, losing the series opener in the Seattle Super Regional.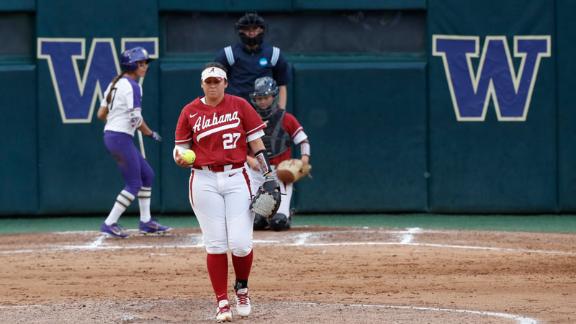 South Carolina falls 5-2 vs. Arizona State
The Gamecocks struggle to slow down the Sun Devils' offense, dropping Game 1 in the Tempe Super Regional.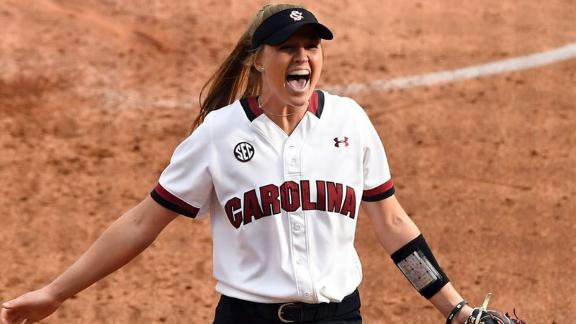 Razorbacks come up short in Game 1 of super regional
Arkansas faces an early deficit and can't recover as it drops the series opener to Oklahoma 7-2 in the Norman Super Regional.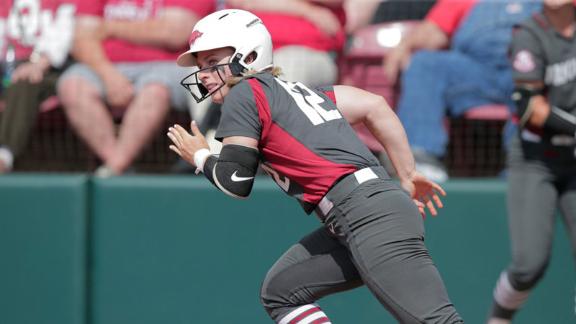 NCAA Men Baseball
Defense key for Rebels, Aggies in semifinals
SEC Now analyst David Dellucci breaks down the pitching matchup between Ole Miss and Texas A&M on Saturday in the SEC Tournament.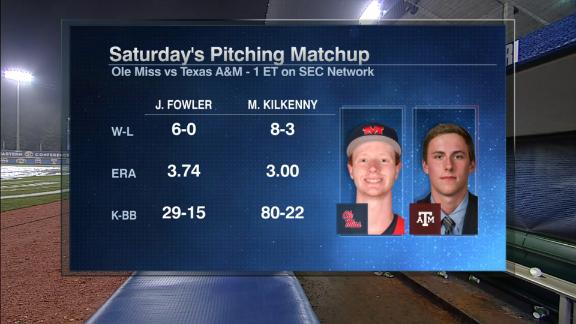 NCAA Men Baseball
Ole Miss shuts out Auburn to stay alive
The No. 2 seed Rebels earn a 7-0 victory against the No. 7 seed Tigers and advance to the SEC tournament semifinals.
Washington comes from behind for walk-off win
Washington walks off on Taylor Van Zee's RBI single in the 9th inning to take Game 1 against Alabama 3-2.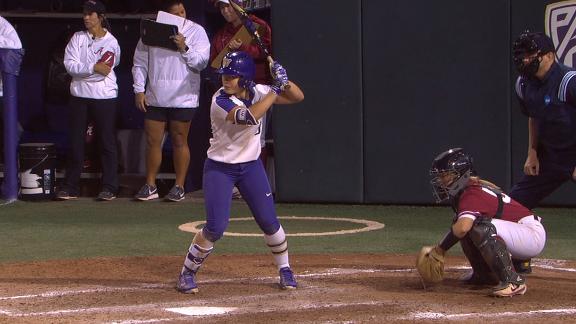 Vidales: 'We came ready to play'
Texas A&M senior Tori Vidales talks about how the Aggies bounced back after Game 1 against the Gators.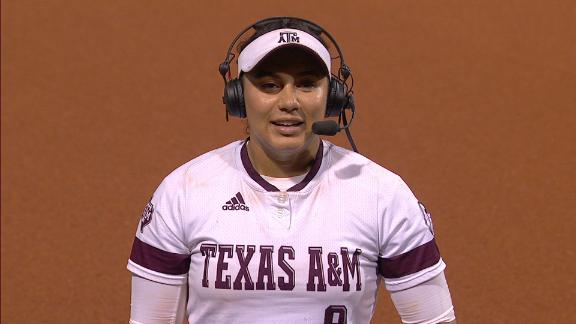 Texas A&M extends season with 5-4 win vs. Florida
The Aggies respond in Game 2, using the long ball to secure a win against the Gators in the super regional.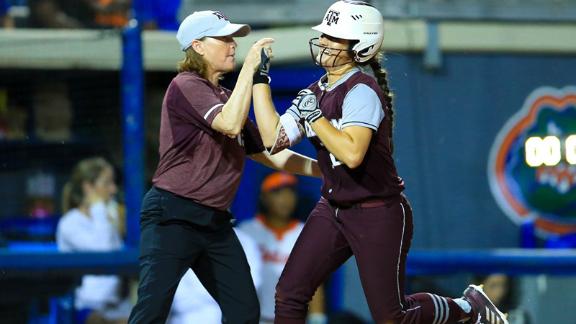 Tigers open super regional with 6-5 win
LSU builds an early 5-0 lead then holds off a late rally by Florida State to secure the victory.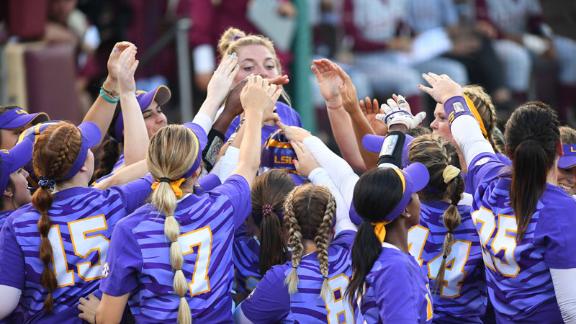 NCAA Men Baseball
Ole Miss rising to the occasion
Rebels head coach Mike Bianco and sophomore Cole Zabowski talk with SEC Now about their offensive showing in a win against the Tigers.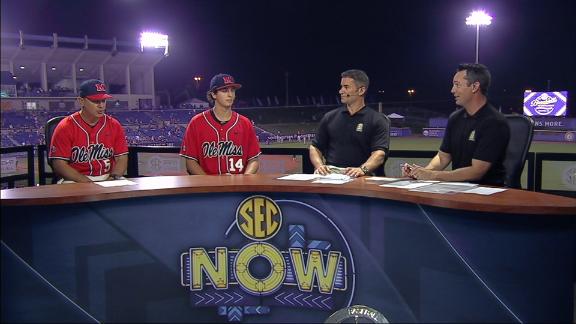 Doyle gives Tigers a spark in super regional opener
Sophomore Amanda Doyle talks about her 3-for-4 hitting performance to help lift LSU over Florida State.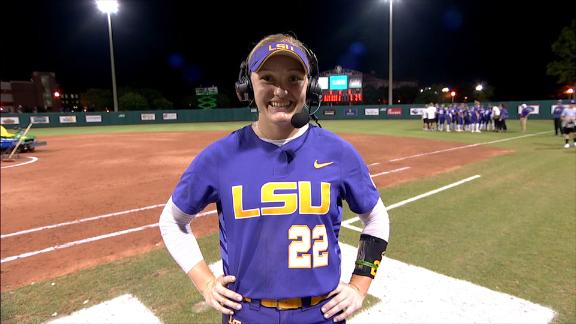 NCAA Men Baseball
Rebels may have deepest lineup in the country
Ole Miss sophomore Thomas Dillard breaks down his two-run home run and how dangerous the Rebels' lineup has been this season.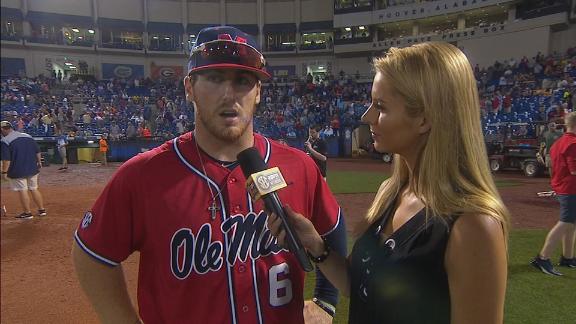 Georgia secures Game 1 win vs. Tennessee
The Bulldogs jump out to an early 4-0 lead after the third inning but hold on late to earn a 4-3 victory against the Lady Vols.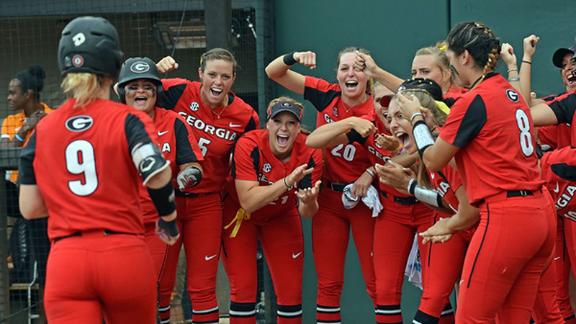 DiCarlo continues her hot play
Georgia junior Alyssa DiCarlo discusses her stellar play this postseason and earning a close victory against Tennessee.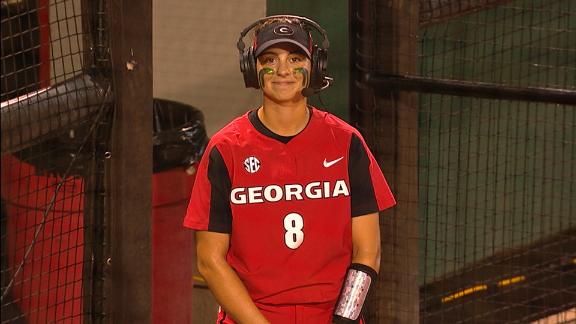 NCAA Men's Baseball
Van Horn, Wilson excited about moving on
Arkansas head coach Dave Van Horn and junior Hunter Wilson discuss what it took to defeat Florida and clinch their fourth SEC semifinal berth in six seasons.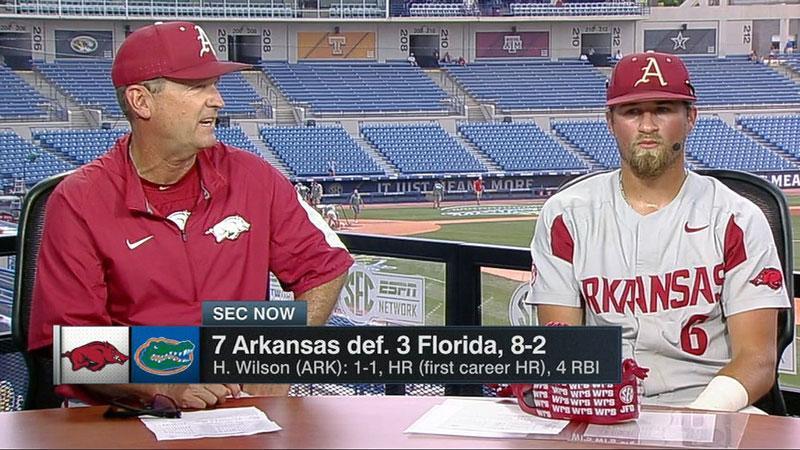 Oklahoma's Alo crushes her 27th homer of the season
Oklahoma's Jocelyn Alo shows why she leads the nation in homers by cracking a solo shot to left to pad the Sooners' lead on the Razorbacks.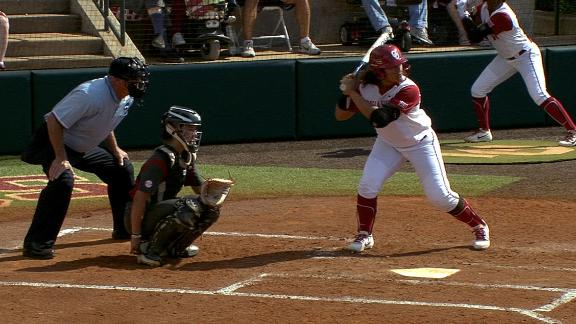 NCAA Men's Baseball
Grand slam was storybook moment for Wilson
Arkansas' Hunter Wilson talks about hitting a ninth-inning grand slam in the SEC tournament after missing last year's tournament with an injury.
NCAA Men's Baseball
Knight, Razorbacks make statement with win over UF
Arkansas RHP Blaine Knight discusses his pitching performance against top-seeded Florida in the SEC tournament.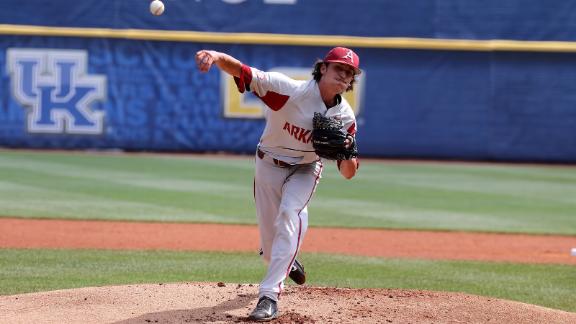 Cheek homers twice in Kentucky's win
Abbey Cheek's multihomer game propels the Wildcats to a 9-6 win over Oregon.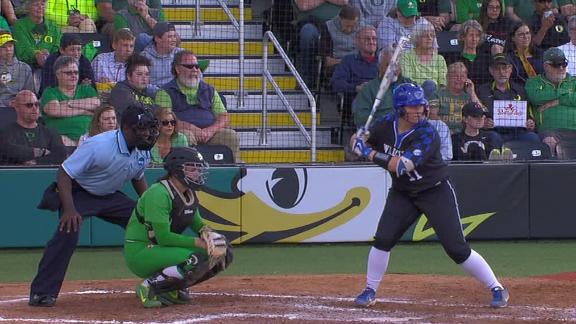 Streeter Lecka/Getty Images

Check out which teams won every men's and women's fall championship and where they stand in the current Capital One Cup standings.
Customize ESPN