Customize ESPN
College Football Podcasts
ODU's fourth quarter performance helps stun No. 13 Virginia Tech
With 28 points in the fourth quarter, Old Dominion upsets No. 13 Virginia Tech 49-35 behind Blake LaRussa's 495 yards and 4 touchdowns.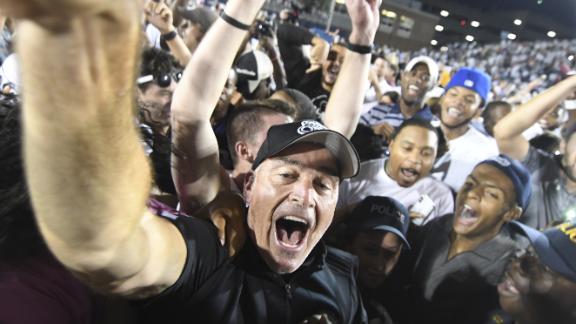 Stanford stages incredible comeback OT win vs. Oregon
After facing a 17-point deficit at halftime, the Stanford Cardinal storm back to tie the game as time expires and seal the win in overtime.
Wake Forest kicker inexplicably missing before field goal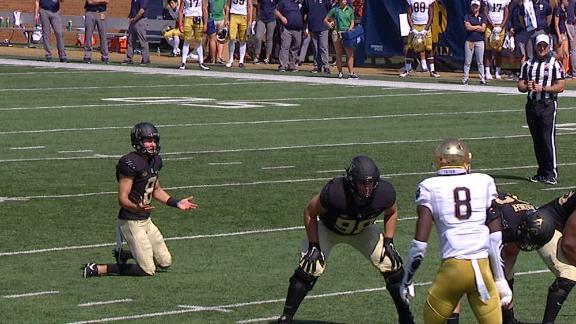 Mount Union steals ball from QB, runs in TD
Mount Union DB Louis Berry blitzes John Carroll QB Anthony Moeglin and takes it 45 yards to the house for a touchdown.
Mississippi's Metcalf only needs one hand on 41-yard TD
WVU's Grier fires an 82-yard TD to open scoring
Marcus Simms hauls in a deep toss from Will Grier for an 82-yard touchdown.
Peoples-Jones with a 60-yard punt return TD
Donovan Peoples-Jones breaks multiple tackles en route to a 60-yard punt return Wolverine touchdown.
Book makes impressive debut as Notre Dame starter
QB Ian Book throws for two touchdowns and runs for three in Notre Dame's 56-27 win over Wake Forest.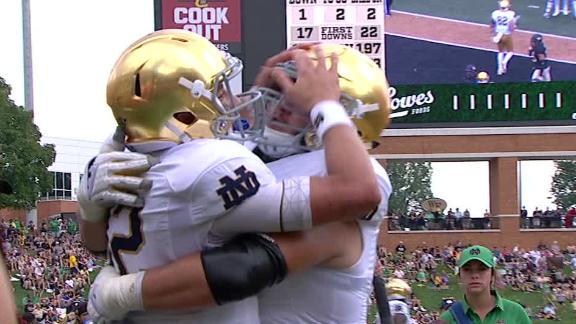 Lawrence fuels Clemson to another big win
Trevor Lawrence enters the game in the second quarter and throws four touchdowns to carry the Tigers to a 49-21 win over the Yellow Jackets.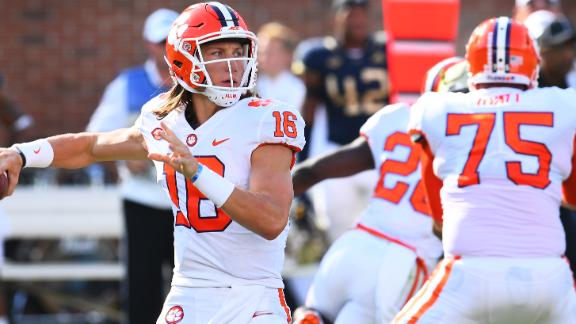 Customize ESPN
Remembering Burt Reynolds
Florida State/Collegiate Images/Getty Images

Bobby Bowden, Lee Corso, other teammates and friends share stories about the actor's devotion to the Seminoles.
Al Diaz/Miami Herald/TNS via Getty Images

He was the first player to wear the Turnover Chain, but a bowl-game neck injury ended his playing career. Malek Young tells the story of why he's not giving up.
Top 50 players in college football
Peter Yang for ESPN

Alabama and Clemson dominate this list of college football's best, but it all starts with the game-wrecking Group of 5 defensive tackle.